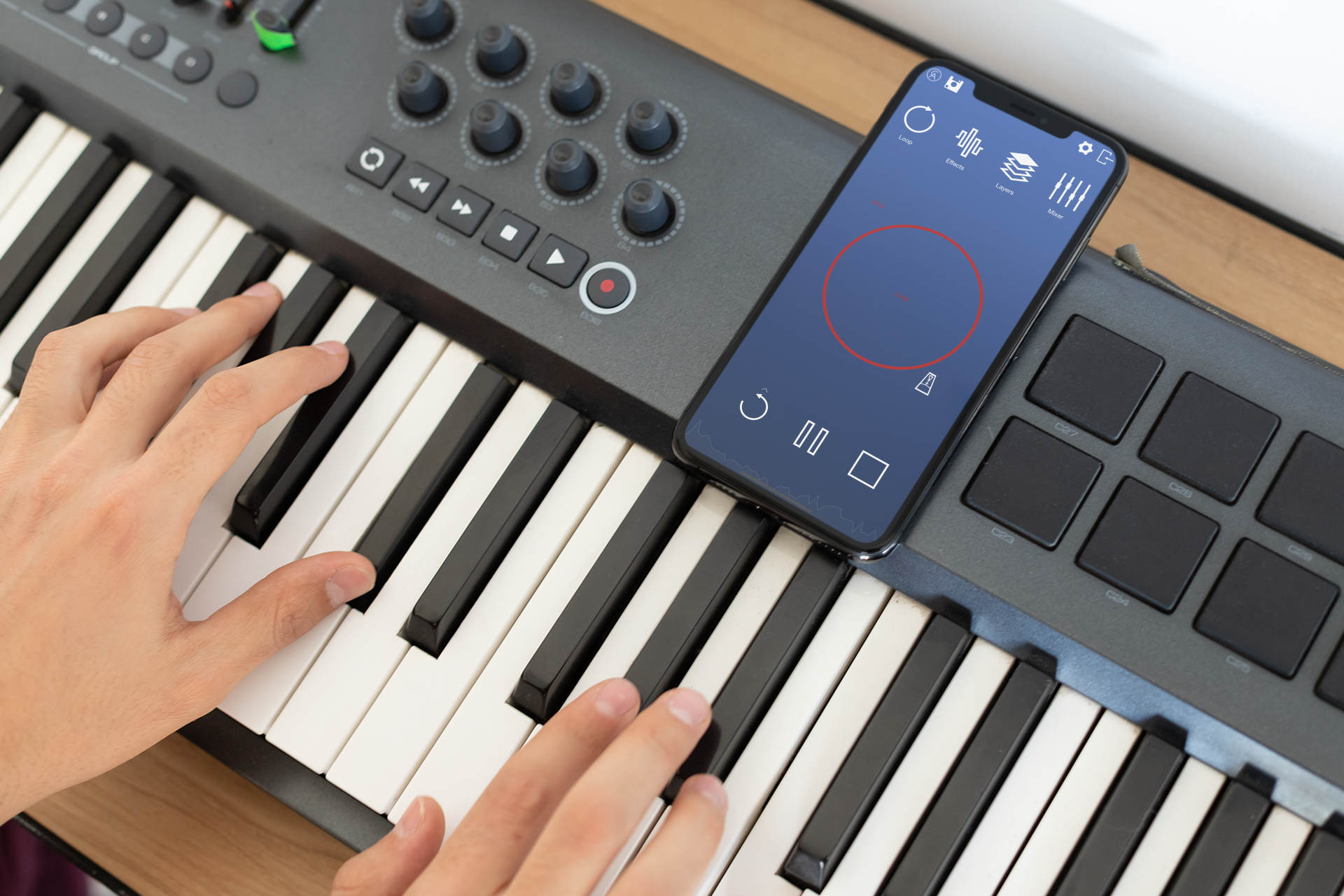 Modern Live Music Looping
One Loop is a 10-track loop-station designed for singers, songwriters & instrumentalists. Whether you want a personalized backing track, or need to record an idea for your next big hit, One Loop brings performance and recording straight to your phone.
Record Anywhere
Whether you choose your device's built-in microphone for quick and easy use, or an external interface for multiple routing options, One Loop encourages portable creativity. Don't be restricted by the limitations of a computer when all you need is your phone... and something to record!
Enjoy the app's seamless looping and build up to 10 beautiful layers with ease. Save your projects for later reference, you'll never forget those 3AM ideas ever again!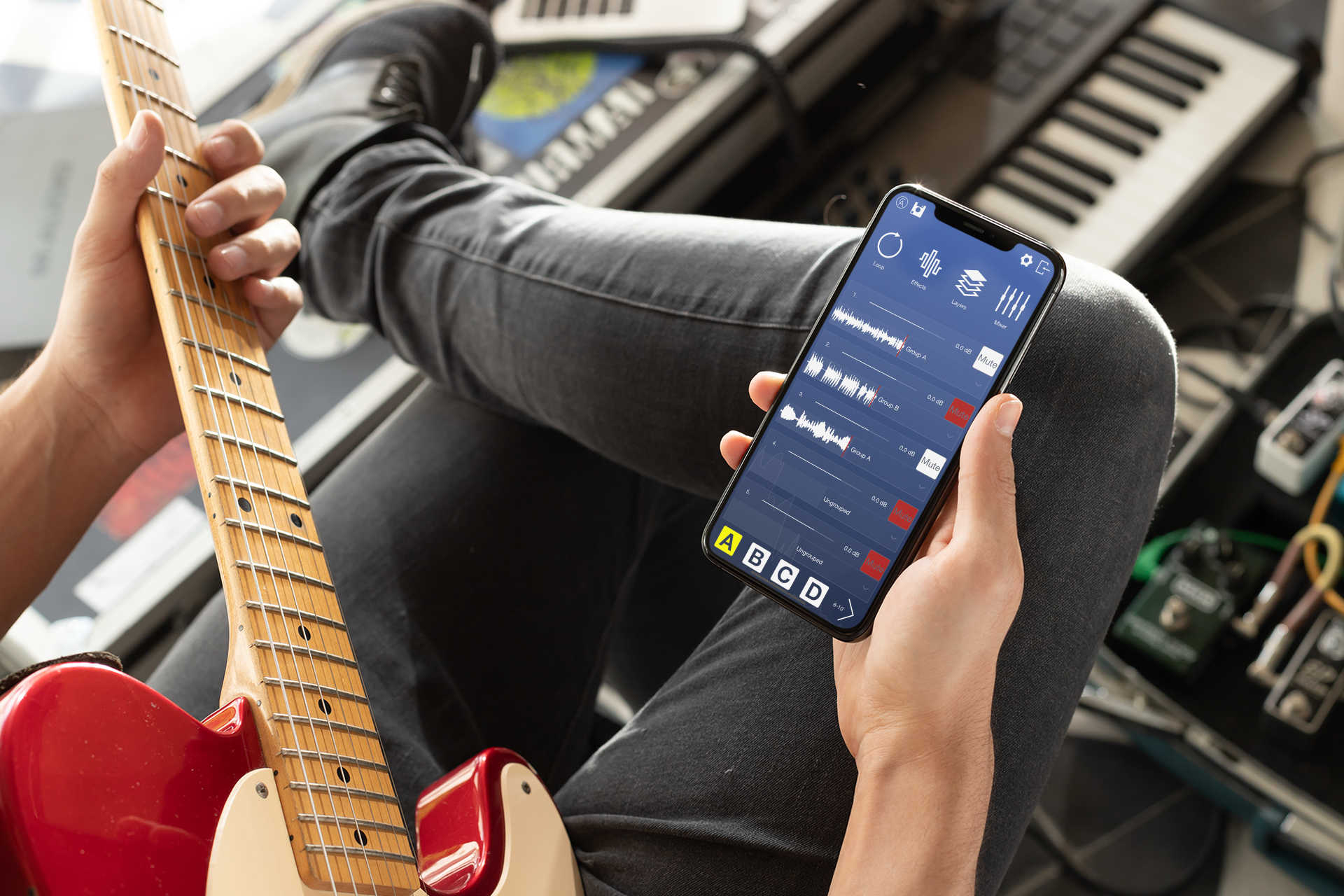 Complete Control
One Loop gives you complete control to form your best ideas. Each layer is mute-able and has an adjustable volume slider to shape your overall sound. Assign each layer to a bank of 4 groups (A to D) for quick variation of instrumentation, or different sections of a song.
MIDI Support
Setup your Bluetooth or USB midi devices and assign their parameters to trigger any of One Loop's functions for greater control and smooth performances. Make it feel like the pedals you are used to.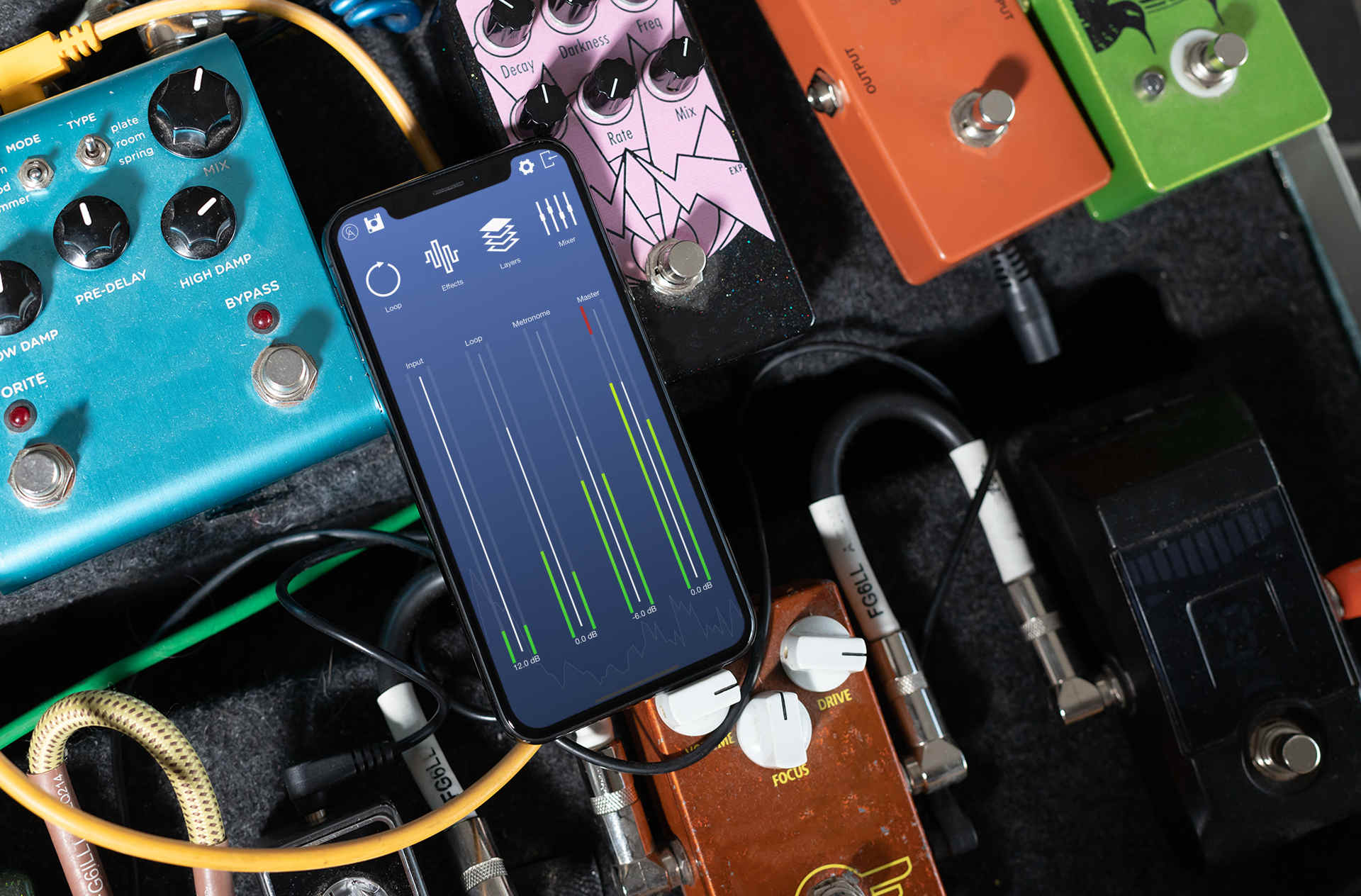 Studio Quality Effects
One Loop gives you the controls to refine your recordings with studio quality effects designed by audio engineers: Noise Gate, EQ, Compression and Reverb.
Wherever you're recording, either in a quiet room or a busy outdoor environment, you can reduce any unwanted noise by adjusting the Noise Gate's threshold and envelope, to create cleaner recordings.
Boost or Cut the Input's EQ frequency bands (Low, Mid and High) with a +/- 15dB range to shape the sound of your loop layers.
Adjust the acoustic environment of your mix, from a small garage to a large cathedral, by changing the size & effect percentage of the Reverb.
Settle a busy, complex layered mix using the Bus Compressor's threshold and ratio controls.